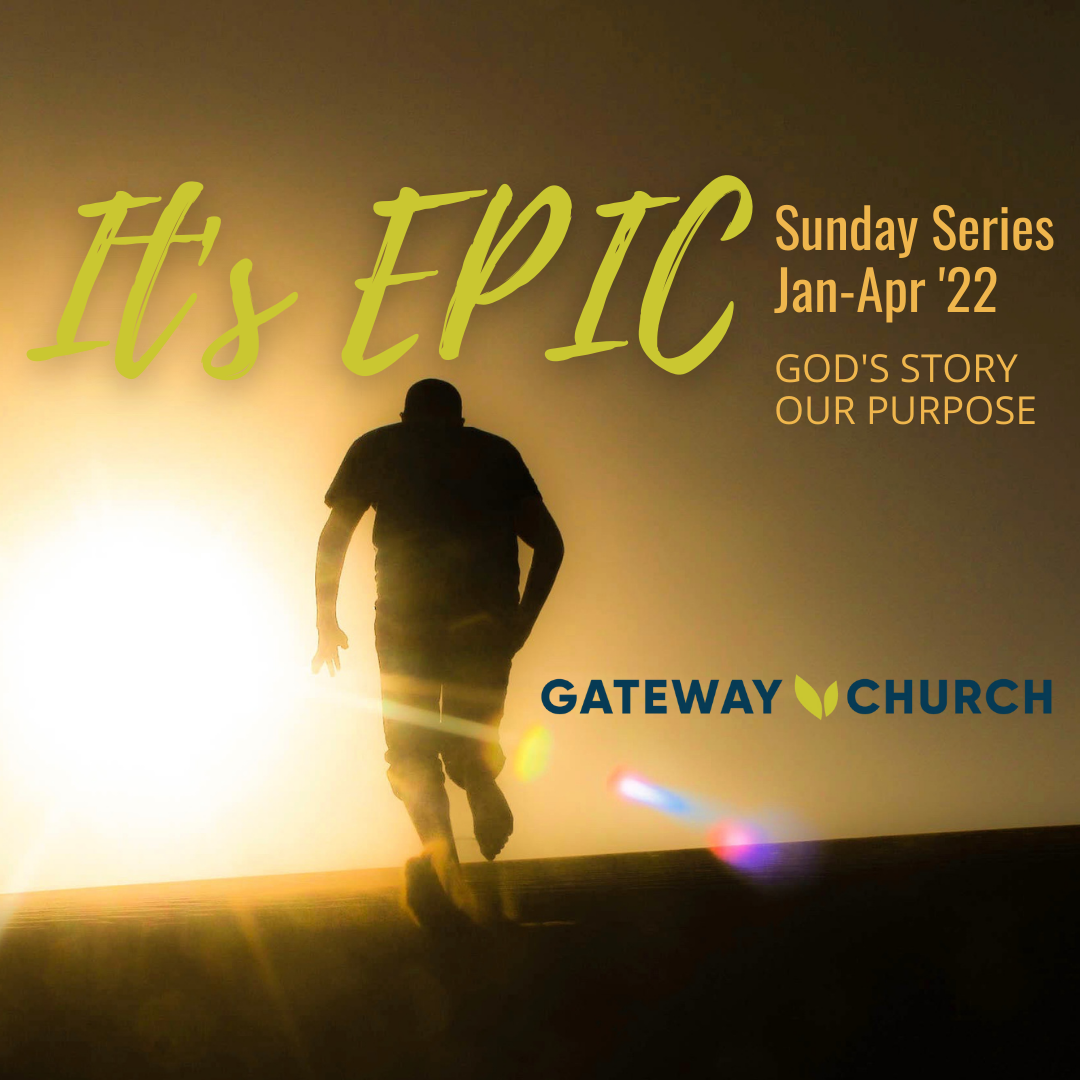 A Relentless Hero in an Epic Story
This byline has a backstory. What it references is our current message series "It's Epic" spanning the weeks between Advent 2021 and Palm Sunday 2022. The featured teachers are honed in on educating and reminding us that God's Story effects everything and everyone – young and old, rich and poor, believers and unbelievers alike. God is the hero who won't relent. The story includes MANY characters, but, He's THE hero.
Some months ago, Elder Jay Christian pointed out his sense that God's people needed to be reminded of the "big stories" of God's Word as he perceived defeat and discouragement looming in the hearts and minds of otherwise faith-filled and hopeful believers. The antidote for this condition, which we discussed over the teaching team table in early October 2021, was determined to be the truth and faith-lessons contained in the "big" stories of the Bible, beginning in the "The Beginning" (Gen. 1:1). My response to Jay C's. thought that night was "It's epic," because of the result I believe these teachings will have on those whose hearts are prepared to receive them. That's certainly a bit of the back story that deserves to be unpacked and understood – especially, in the face of the current conditions on the ground in Eastern Europe and all manner of concerns here at-home in our part of the world.
So, join us this Sunday for something epic. I can promise you take-aways as practical as they are profound with Jesus present every step of the way. If you're lost or discouraged find your confidence in our relentless Hero – Christ the Lord. It's Epic!