Mighty Oaks Senior Trip '23
For I know the plans I have for you," declares the Lord, "plans to prosper you and not to harm you, plans to give you hope and a future. (Jeremiah 29:11)
We all know this verse well and often find ourselves speaking this over students that are about to graduate. It certainly is fitting as so many are unsure about what their future holds. In many ways, possibilities are endless which is a blessing but, at times, daunting. We share this verse to encourage and to remind them that God has plans for their GOOD…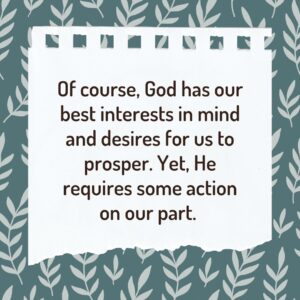 This year, I find myself reading on in Jeremiah 29:12-13
12 Then you will call on me and come and pray to me, and I will listen to you. 13 You will seek me and find me when you seek me with all your heart.
Of course, God has our best interests in mind and desires for us to prosper. Yet, He requires some action on our part. We must call on Him. We must pray. We must seek. He also asks that we do these things with all of our heart, not just half way but fervently and intently. When we have that mindset and humble heart we are able to receive what God desires to reveal to us about our future. Those good and prosperous plans mentioned in verse 11. And then we get to obey and take steps towards that future!
In Mighty Oaks Student Ministry, we are loaded with seniors this year. We wanted to take time to celebrate with them and spend quality time with just them as they enter their last semester. We are taking them on a Senior Trip to the mountains on January 13-15.
Today, would you join me in praying in these 4-ways as we spend this precious time together and as they enter their last semester of high school and continue to make the BIG decisions that are in front of them?
This time together would be a reminder that they are not alone but have a youth family supporting them
They would know that God's plans are GOOD
They would call on, pray and seek the Lord with all of their heart
When God does reveal Himself, that they would obey Him without hesitation